Your insurance needs may be unique, and at Garriock Insurance, we pride ourselves on creating unique policies for unique situations. Drawing upon the combined strength of our industry affiliates, there is nothing that may be too big or too small for Garriock to insure.
Here are some of our unique clients: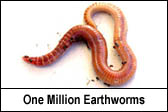 We insure the hardworking red wriggling staff of a vermi- composting operation.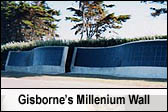 A unique structure built in New Zealand to honour the changing of the millennium.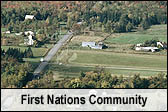 Garriock Insurance can ensure entire communities – including houses, commercial space, land, equipment.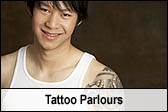 Where ink and jewellery are the souvenirs of a very personal experience.
Here's a quick list of the more "everyday everythings" that we can insure for you:
Your Castle – be it a log cabin, apartment, or high rise condo, a single family bungalow or a High Value Home, in the core or in the 'burbs, or out of town – we've got you covered
Your Wheels – your car, motorcycle, scooter, or motor-home
Your Private Yacht – from canoe to cabin cruiser, we cover it stem to stern
Your Prize – for sports and cultural organizations. For example, Garriock Insurance can protect the sponsors of a "hole in one" golf tournament prize from absorbing the full cost of the "new car" or other luxury prize package.
Your Treasures – precious jewellery, fine art, and valued collections
Your Hide-Away – your cottage, trailer, or seasonal home away from home
Your Private Plane – from personal jet to hot air balloon – up up and away!
Your People – we provide bonding services and liability coverage
Your travels- when on the road, or in the air, across the province and around the world, our travel insurance provides peace of mind.
Your Money Maker – through our commercial business insurance division – we "insure your success"